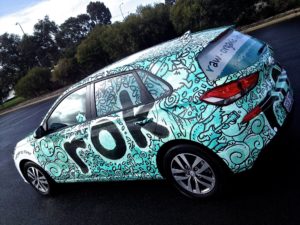 The secret to effective advertising is not only to make a great first impression, but to make a lasting impression.

Vehicle wraps are a mobile and cost effective way of achieving that.

Billboards and adverts are a lease of space for a very small period of time and only reach a small percentage of your target consumers. They can cost just as much, if not more, than a wrap.

A wrap can last up to seven years and is a perfect way to grab consumers attention, reaching a much wider audience as they travel where your business travels.

If you have a business with vehicles on the road and are looking for cost effective advertising that leaves a lasting impression, then drop us a line and let's have a chat.